Life in Taiwan
Home Away from Home
HESS Branches

200+

Weather

Warm Climate
Year-round

Culture

Friendly
and Progressive
Your Future Life with HESS Taiwan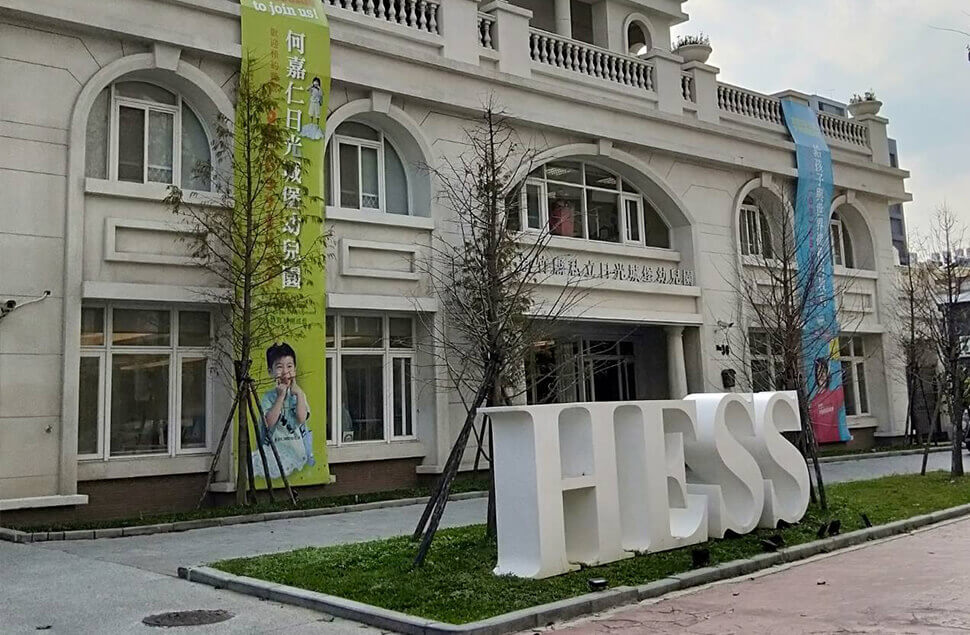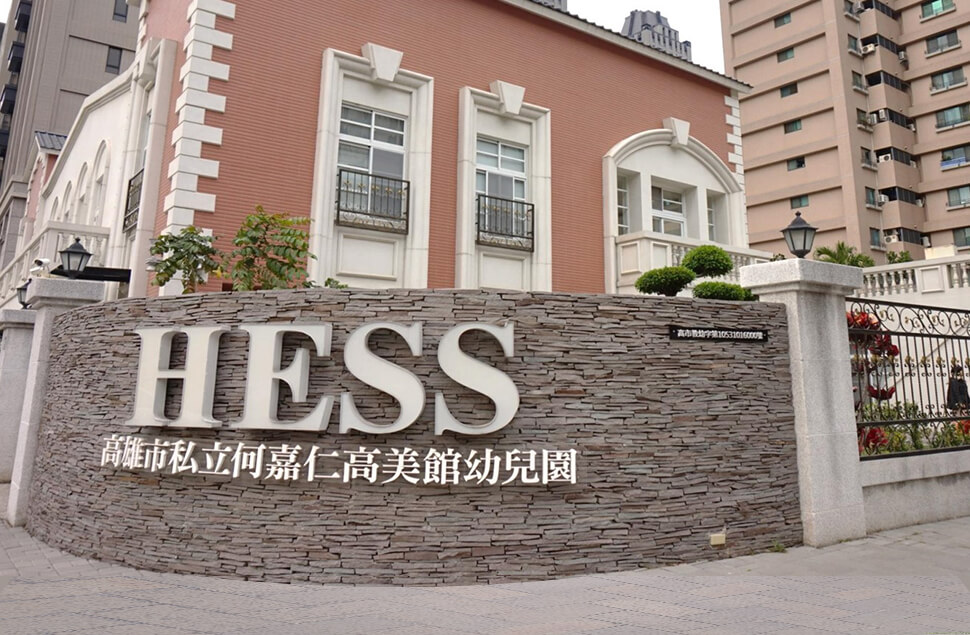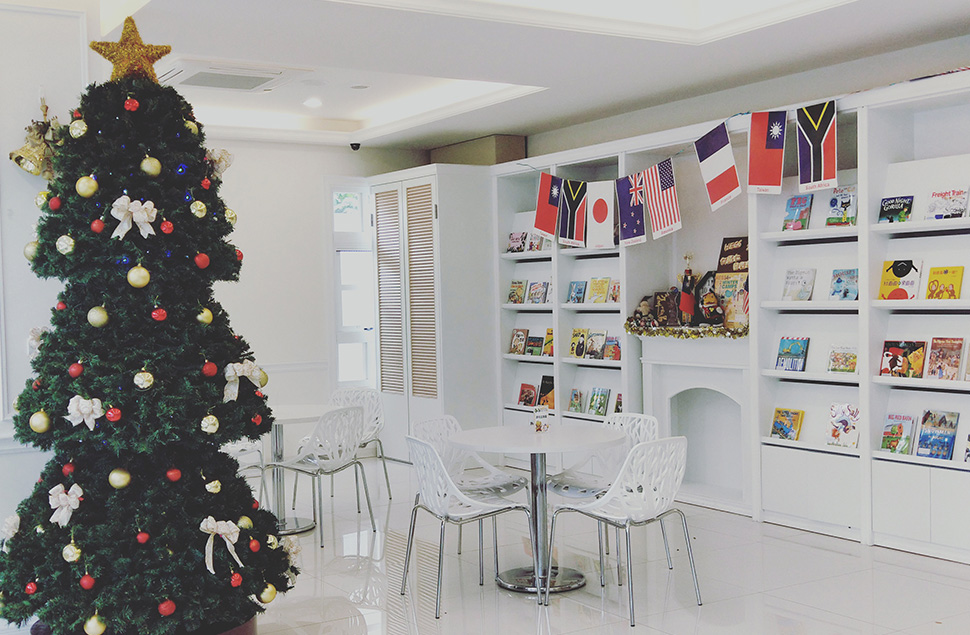 Work in Taiwan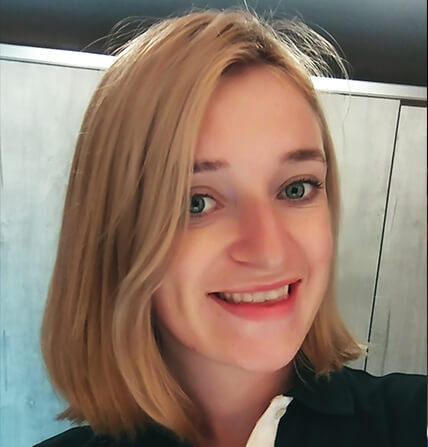 Sinead
Luodong Branch,
Ludong City
My school is a really great environment. There's lots of different kinds of spaces to play with – it really helps to keep lessons dynamic and fun!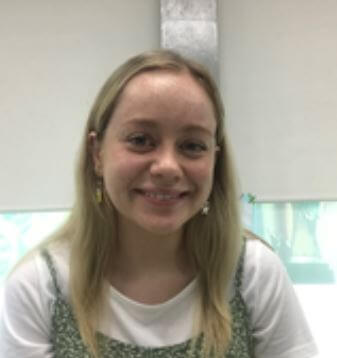 Rachel
Dajia Branch,
Taichung City
The working environment at my branch is friendly and supportive. The classrooms are bright and modern and are equipped with a range of resources such as smart boards and storybooks.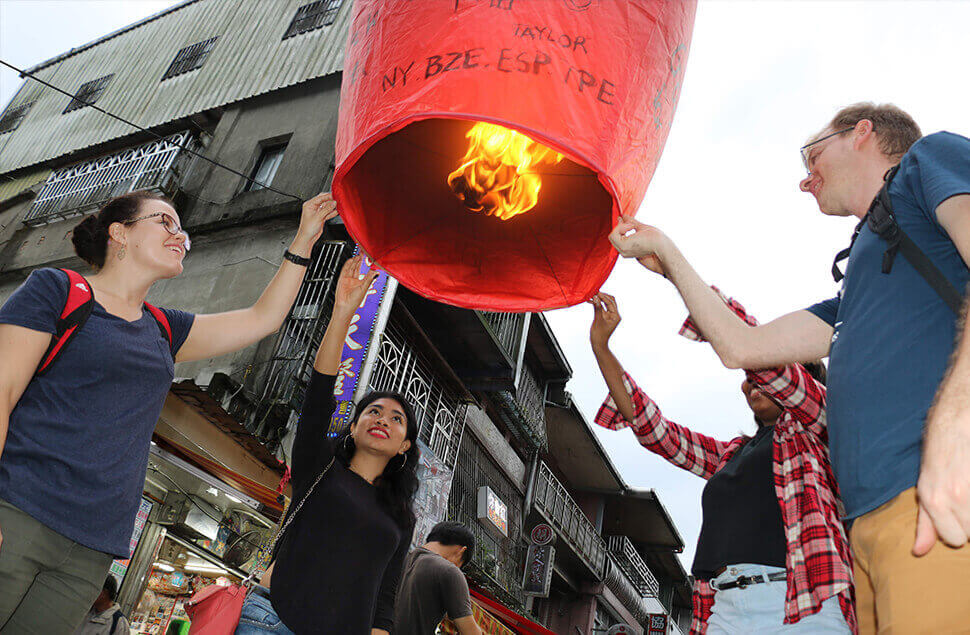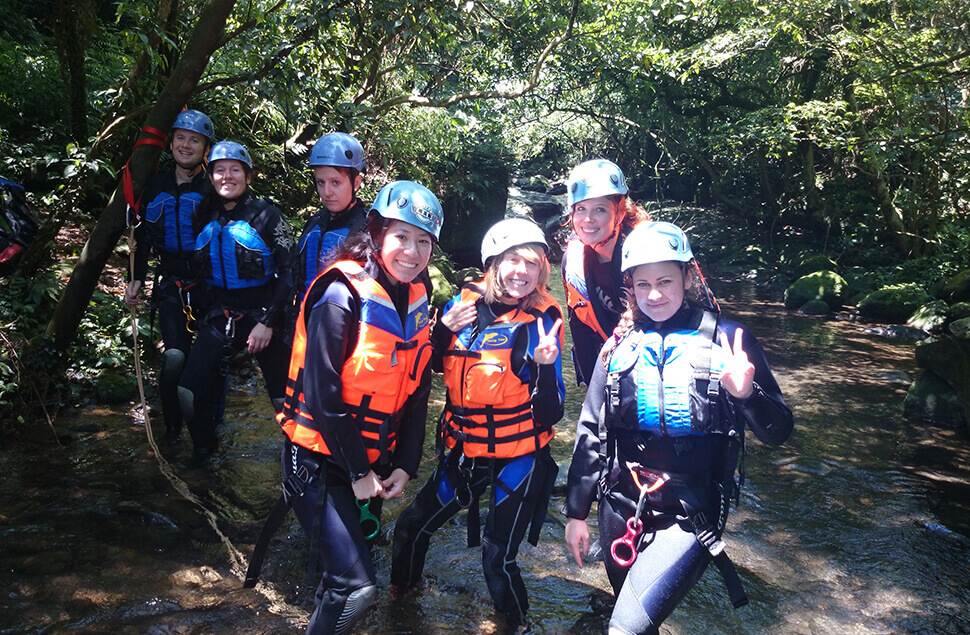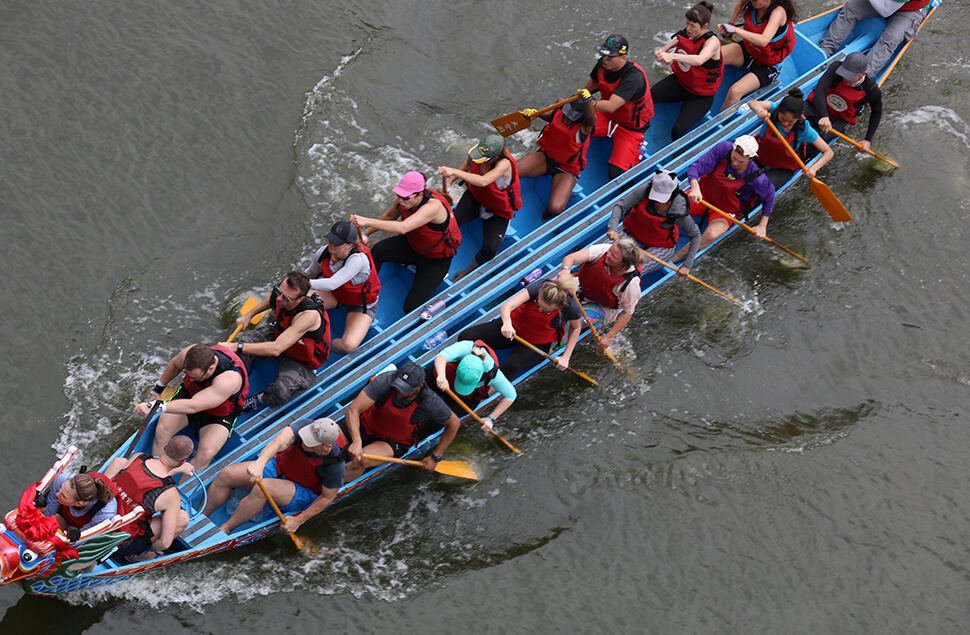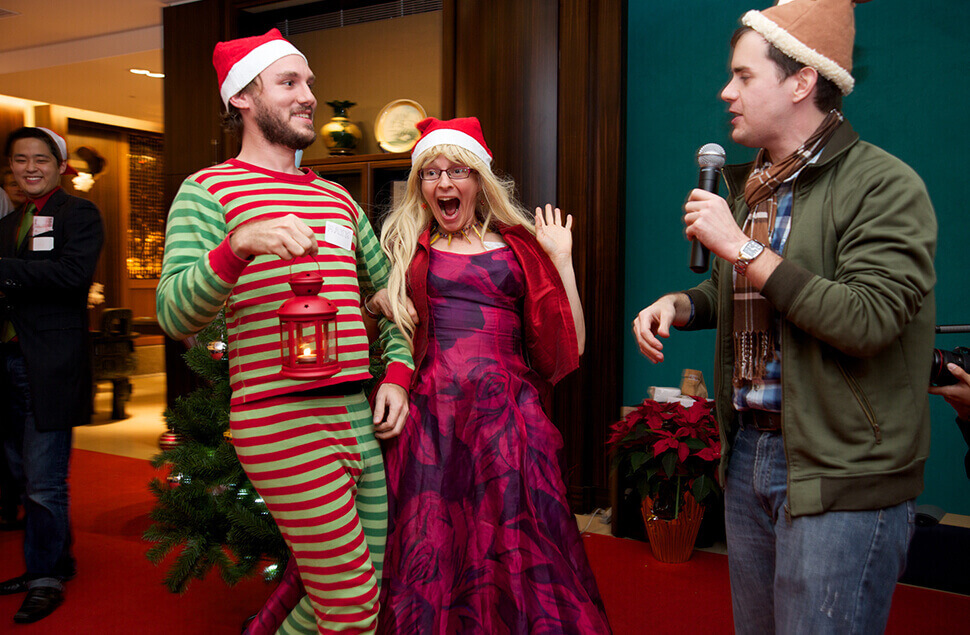 Life in Taiwan
Taiwan is often ranked as one of the best places in the world for expats to live with its friendly people, affordable living, and well-developed transportation system. Shops, cafes, and restaurants are always in reach.
Food lovers will find a wide range of authentic world cuisines, while travel lovers will appreciate its closeness to other major Asian destinations such as Japan and Hong Kong.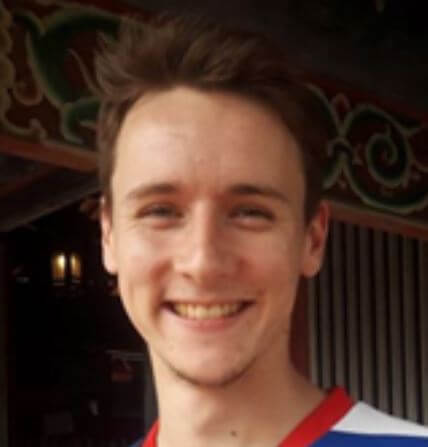 Sam
Shipai Branch,
Taipei City
The teachers at my school are like a family. Everyone has each other's back and we work together really well.
Culture
Taiwan's 23+ million population is mostly comprised of Taiwanese, Han Chinese, and various aboriginal ethnicities. It is a truly thriving mosaic of tradition, culture, and technology with Eastern and Western influences. While Mandarin Chinese is the official language of Taiwan, Taiwanese, Hakka, and aboriginal dialects are also spoken by certain parts of the population.
Food
Dining is a very important part of Taiwanese culture, so there is a wide range of mouth-watering and eye-opening dishes to try. While Taiwan is famous for its street food, the staple Taiwanese meal is typically a few vegetable and meat dishes served with rice and/or noodles. Also, being an island means Taiwan has a huge variety of fresh and delicious seafood.
Transportation
Taiwan has a well-developed transportation infrastructure and a wide array of travel options. Scooters and motorcycles are by far the most popular mode of transportation in Taiwan, with over 1 million scooters in Taipei alone. Bicycle parking and rental bicycles are also widely available for those looking for a more environmentally friendly option.
Inner-city buses are very affordable, and there is a wide range of publicly and privately owned buses you can take to travel around the country. Taiwan also has an excellent railway system, with its island-wide trains, high-speed railway, and mass rapid transit subways (MRT). There are numerous taxis in Taiwan, and they are relatively inexpensive and easy to hail. Finally, there are frequent daily flights between cities, which makes flying another popular choice for locals.
Housing
Buildings in Taiwan are characteristically grey on the outside but often have interesting and welcoming interiors. Furnished apartments are rare, but you can always negotiate with the landlord when moving in to get some essential things installed, such as air-conditioning and kitchen appliances. HESS can assist you in finding accommodation and provide a start-up loan to help you settle in.
Geography
Taiwan is located in the Pacific Ocean, 160 kilometers (100 miles) from Mainland China and 580 kilometers (360 miles) northeast of Hong Kong. Its total area is a little larger than Massachusetts and Connecticut combined, or about the size of Holland or Vancouver Island.
A mountain range runs through the main island of Taiwan, dividing the island into east and west. Mountains on the east coast descend steeply into the Pacific Ocean, while the highland on the west coast level off gradually. The terraced tablelands and alluvial coastal plains of the west coast are home to about 80 percent of Taiwan's population.
Weather
Taiwan is considered subtropical, meaning summers that last from May through September can be very hot and humid. The average daytime highs range from 30 to 35 degrees Celsius (86 to 95 degrees Fahrenheit).
Winters are generally mild, although the high humidity makes the temperature feel chillier than it is. Winters run from December to February, with average highs of around 16 to 20 degrees Celsius (61 to 68 degrees Fahrenheit). The coldest time is usually over Chinese New Year at the end of January. Although temperatures are never very low, you may need to wear warm clothing during the winter.
You may also want to know….
Taiwan is one of the safest countries in the world. There is very little crime, and it is even safe to walk alone at night wherever you go.
How is the LGBTQ community accepted?
Taiwan is known as one of the most liberal countries in Asia, boasting one of the largest annual pride parades in Asia. While Asia in general is less liberal than many Western countries, Taiwan prides itself as being the only country in Asia that has legalized same-sex marriages.
How important is it to learn the local language?
Learning Chinese will make the transition easier, but the local Taiwanese people in general, including the staff at the school you will work at, are very accommodating. Having more advanced language skills will help you navigate Taiwan better. HESS has a partnership with the National Taiwan Normal University, and all staff are eligible to take online language courses at a discounted rate.
Will I be able to save money?
Most teachers make more than enough money during their time with HESS. The cost of living in Taiwan is relatively low, allowing your income to go further than it would back home. Please keep in mind that lifestyle will be the deciding factor that influences how much you can save. Most of our teachers live comfortably and are able to save enough to pay off their student loans, travel, or plan for the future.
Exploring Taiwan

Greater Taipei

Keelung Area

Taoyuan /
Zhongli Area

Hsinchu /
Zhubei Area

Yilan /
Loudong Area

Changhua Area

Nantou /
Yunlin Area

Taichung Area

Hualien /
Taitung Area

Chiayi Area

Tainan Area

Kaohsiung Area

Pingtung Area
Greater Taipei
The City of Delights
---
Taipei is the capital of Taiwan and a bustling city of around 7 million people. Summers are hot and humid, with warm temperatures throughout the year. As a city that never sleeps, you'll find everything in Taipei – from the traditional to the high-tech, from tea houses to hip cafes, from all-day shopping to all-night bar hopping.
Keelung Area
Where Nature Meets Culture
---
Keelung is a city steeped in tradition and is well-known for its many festivals and cultural celebrations. It maintains its Taiwanese charm with bustling night markets filled to the brim with seafood, ancient temples, and pagodas. On top of the hill is the famous 22.5-meter (74-foot) Kuan Yin (Goddess of Mercy) Buddhist Statue, overlooking the city and harbor. Being a harbor city, there is great access to nature and beaches.
Taoyuan / Zhongli Area
Gateway to Taiwan
---
Taoyuan is Taiwan's fourth-largest city and is just southwest of Taipei. It has a mixture of urban and natural attractions and a vibrant expat community with lots of restaurants and pubs for meeting new people. With metro access to Taipei, but a lower cost of living, this area is great for people who want the city experience but are looking to save more money.
Hsinchu / Zhubei Area
The Windy Tech City
---
Known as the Windy City, Hsinchu is one of the most international cities in Taiwan. It is also the Silicon Valley of Taiwan, with many local and international tech companies such as Acer and Logitech located in Hsinchu Science Park. The area is famous for its constant breeze that makes it an ideal spot for wind sports like kitesurfing.
Yilan / Loudong Area
The Coastal County
---
This area is a more local area, perfect for those who are interested in learning the language and the culture. Known for its warm water and waves, it is an increasingly popular spot for water sports such as surfing and boogie-boarding. The area is also home to several famous hot springs for some soothing relaxation.
Changhua Area
History and Heritage
---
Changhua is one of the major cultural centers of Taiwan. It has a good mix of small city convenience and seasonal traditions that will immerse you in Taiwanese culture. Its close proximity to Taichung means that you can enjoy a slower-paced affordable lifestyle while having access to the amenities of bigger cities.
Nantou / Yunlin Area
The Home of Sun Moon Lake
---
Nantou is a mountainous area with an abundance of tourist activities. It is home to Yushan (Mt. Jade), Taiwan's highest peak, and 41 other mountains. Taiwan's longest river, the Zhuoshui River, winds through the county, and the island's beautiful Sun Moon Lake is located here. The annual Sun Moon Lake swim attracts thousands of participants.
Taichung Area
The Blooming City
---
Often cited as one of the best places to live in Taiwan, Taichung is Taiwan's second-largest city with a wealth of entertainment, shopping, cafes, and some of the friendliest people you will meet. Its central location makes it easy to travel to the rest of Taiwan. Taichung is also well-known for having the best weather in the country.
Hualien / Taitung Area
Majestic East Coast
---
Hualien and Taitung are some of the most beautiful and secluded areas of Taiwan. Located on the majestic east coast, you can find turquoise blue beaches and numerous hiking trails. Off the coast is the beautiful Green Island, with its many coral reef diving spots, and the indigenous Orchid Island, where outdoor activities abound.
Chiayi Area
Alishan's Doorstep
---
Chiayi is a cultural and historical town known as the gateway to Alishan, one of Taiwan's magnificent mountain ranges. It has a mixture of fishing harbors, plains, and mountains, and is a popular tourist spot for forest and mountain hikes and fishing raft rides. Its location on the Tropic of Cancer gives Chiayi its fair and temperate weather all year round.
Tainan Area
The Cultural Capital
---
As the former capital of Taiwan, Tainan is a city full of historical, culinary, and cultural traditions. Tainan is known for its century old temples and numerous gates, arches, forts, and other remnants scattered throughout the city with influences from ancient China to its Dutch colonization in the 1600s.
Kaoshiung Area
The Vibrant Maritime City
---
Kaohsiung is Taiwan's third-largest city. As the modern metropolis of the south, you will find everything from vibrant night markets to upscale shopping centers and street eats to Michelin star restaurants. In contrast to Taipei, Kaohsiung is more laid-back, warm all year round, and more convenient for beach goers.
Pingtung Area
The Beach County
---
While HESS does not have a school in this location, Pingtung is within easy traveling distance of Kaohsiung. It is known for its farmers markets and temples. The beaches of Kenting National Park are a must-see in the region. This small but modern town has few foreign residents but makes up for it with an abundance of outdoor activities.